Meet Our Dedicated and Experienced Hair Professionals
Aimee
With a strong background as a pre-school teacher, Aimee realized she wanted to widen her scope! She started with our salon as an assistant to immerse herself in the salon culture to determine if this was the correct career move. Within a very short time her interest turned into a passionate persecute of hairdressing! Her work is outstanding, with a very strong emphasis on hair coloring. She loves the avante guard, edgy coloring techniques. Her work is truly unique, very wearable and fresh!
Lauren
Lauren discovered the most important fact when cutting her dolls hair at 5 years old… It won't grow back! That is the foundation of her work, knowing how important it is to listen before cutting, fully understanding how long it s-e-e-m-s to take to grow back if cut to short! Her initial consultation will set you at ease as the two of you consider the options and then go to work. So many of the established salons seem to" dictate" style and Lauren along with her amazing staff truly communicate with the client as they come together to decide which look is going to make them walk tall with confidence and pride. As she starts each day, Lauren is passionate and thrilled as she guides you into discovering the best color and style for your lifestyle.
Jose
Jose has travelled the world with dance. His style truly reflects all that he has seen as he danced with Madonna, Michael Jackson, and Gloria Estefan. While on the road he started doing the hair of fellow dancers as a hobby only to peak his next interest, hairdressing. His warm Spanish style and worldly experience offers amazing options to his clients as he explains in detail what he sees as he looks clearly at you. From wonderful color and haircutting style to smoothing with Brazilian Blowout. His blow outs and up-do's have been bragged about all over the internet. His confidence and experience make him so comfortable to work with. His work includes Eagles Cheerleaders, Breast Cancer Fundraiser work, which has been featured in newspapers and local magazines.
Kerri
Since 9th grade Kerri knew where her heart was. She added Cosmetology School to her high school curriculum to blend her art into a career as soon as possible. She is the hairdressers' hairdresser. Her interest in the total picture lead her to become a Redken Educator for years, teaching other hairdressers what was so natural to her – as she worked at the salon during the day. She is warm and accommodating and truly listens before she offers her many possibilities to make her clients look and feel great.
Christian
What a pleasure to be in his very experienced company. His style is down to earth and casual. As an educator for L'anza and I'taly, over the years he developed a strong product knowledge to ensure healthy hair. Long hair is a particular favorite of his, adding the most perfectly placed highlights for a natural dimension. His gorgeous bridal work has kept him busy every Saturday calming the jitters and providing soft, long lasting results.
David
There is nothing more important to him while you are in his chair. He takes the time necessary to accurately cut and color leading to amazingly durable and lasting results. He is routinely involved in an advanced education class- always interested in yet another way to approach a haircut or color technique. He will make you laugh as he tells his stories from a long list of his interests putting you at ease as you watch him work.
Elizabeth
In college Liz majored in sculpture and oil painting which provided the basis for her hairdressing. She studied advanced hairdressing in Spain, London, Italy and NYC and brings the edgy hi fashion style to the Main Line. She is warm and genuine as she listens- then explains the options. Her hair color technique is amazingly natural with shiny healthy results. She is so easy to work with and fun to talk to.
Robert
Robert is truly a classic hairdresser in every sense of the word! His career spans decades offering you great options with traditional as well as the most up to date techniques. After deciding while still in high school that he loved working with hair, he completed his studies along with hairdressing, but a war got in the way, so he served overseas in the Navy for 3 years only to discover when he returned home that his passion was still for hairdressing and finally began his professional career in the hair salon. He ultimately owned and operated his own salon, but joined us to return to a focused undisturbed attention to YOU. He is an excellent, well rounded, creative hairdresser and very much a gentleman!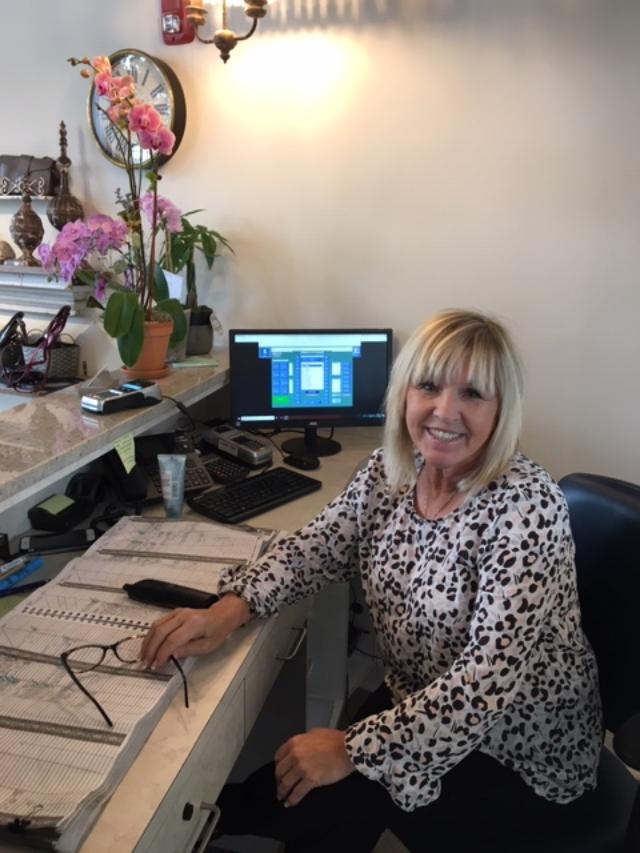 Cindy & Donna

To them, there is nothing more important than your call. They are warm and completely dedicated to schedule precisely what you wish, always willing to answer your questions with care. As you arrive, they welcome you with a great smile and an offer for a cold drink or coffee. They truly are treasured assets to both the client and the stylists as they professionally arrange the proper scheduling assuring all with peace of mind.
Shuki, Kim, Angela, Eva
Have amazing hands! They will relieve any stress that you arrive with- they gently massage your scalp as they shampoo and recondition your hair, leaving you refreshed and ready to seize the day.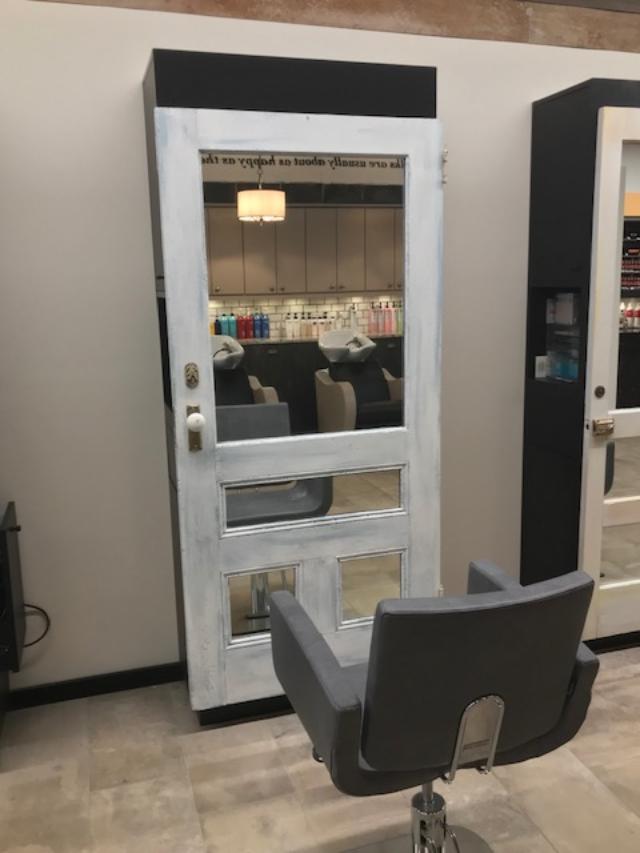 We offer a highly competitive simple commission structure for services and retail products. Also 3% of your income will be contributed yearly to our 401k, whether you contribute or not! Great front desk and support staff, no drama, easy, friendly work environment. Contact Lauren or just stop in for details any time. Confidentially of course.