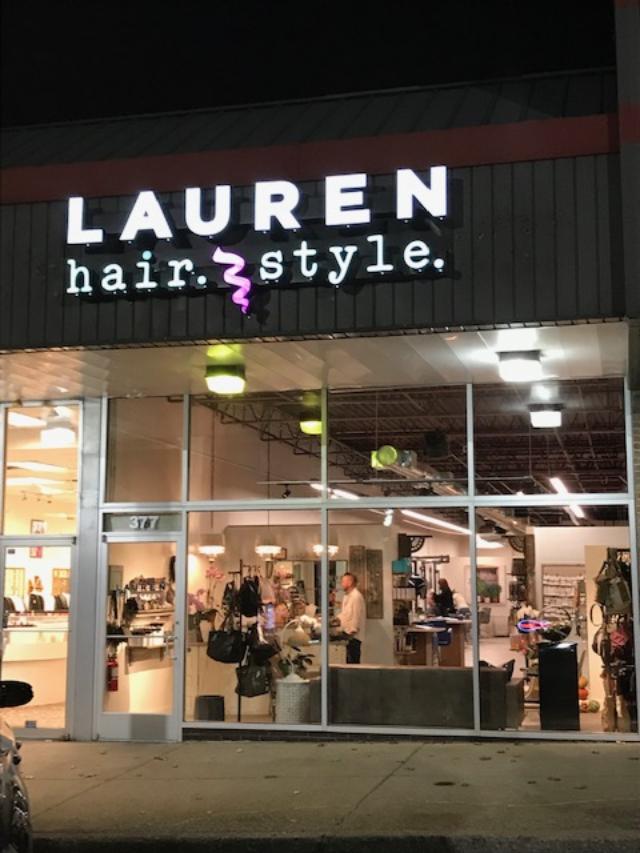 Visit a Pleasant and Fun Salon in Wayne, PA
More than 16 years ago, I was looking for something unusual: a salon experience without a dark attitude, something that was happy and grounded. My search turned inward as I realized that what I wanted did not exist. So, I created Lauren Hair Style.
I gathered the most amazing staff to form a place where beauty could be enhanced in a fun and positive way. We all work together as a team, inspired by each other's creativity and vision, and we have all been working together for years. Clients feel the positive energy as they arrive and are thrilled as they leave feeling completely understood and looking great.
The team strives to lead the trends by continuing education and getting certifications in hair color and hair straightening and smoothing. I am thrilled to have succeeded in my mission: to provide the best to you.
"This is a fabulous hair salon. Lauren, the owner, has a wonderful eye for shape and color and is charming to work with. The most important thing is that her cuts grow out really well and seem to last forever. I would recommend this place for anyone; it's affordable and top of the line."
"David did an excellent job on my hair and was lovely to talk to. He really listened to what I wanted and executed perfectly. I am so happy with the result. Everyone at the salon was friendly and welcoming. The salon itself is so adorable with all of its decorations. It is a great atmosphere, and I will definitely be returning."
"I'm from CA and was visiting family. I had really let my highlights go! Based on the reviews, I called and was able to get an appointment the next day. I had a great experience getting the perfect color. Christian is a master. I told him what I usually got and he suggested some different ideas. The result was beautiful. Next time I am in town, Christian will be my new PA stylist."
"I went on the recommendation of my sister who would still be going if she had not moved out of the area. I was ready for a change and Jose was the perfect person to help me with it. He didn't push me to do my hair a certain way but was able to give me a very good idea of how it would look in the end, taking into consideration the shape of my face and skin tone...and he was dead on. Can't thank him enough for FINALLY helping me find the way I SHOULD have been doing my hair. I have recommended him to many people and the salon as a whole. I know many other people are VERY happy with the other stylists as well."
"I'm so glad I found this place - such a great vibe! Everyone working there was really friendly and welcoming as soon as you walked in. Susan W is awesome. I have been going to Lauren Hair Style for around 4 years now, possibly longer. That is the best part - I have found a WONDERFUL place to do my hair the best way possible and I have been able to go to the incredible Jose every time there."
"Liz, is incredible I trust her completely with my hair and that's saying something. Incredible cuts and color. Cindy the receptionist is kind and knows your name! It's a family atmosphere❤️ Lauren the owner is a class act. My daughter and I have been going for 2 years now."